Location intelligence? Heembouw will find the perfect spot for your future site with a controlled environment!
You have a question about real estate: should I move my company to a new site, can I stay in my current office and expand or should I be looking for an adjacent office or production facility? How do you know which place is best, and whether expanding at your current location is the best choice? In view of the developments in mobility and the labour market, plus the specific requirements which apply to offices with a controlled environment, you want to make an informed choice which is good for your business in the long term. By means of sound data analysis, we will help you do just that.
"I'm supposed to get this information from a construction company?", I hear you thinking. It's not what you're used to, I know, but that's what makes it extra valuable. Because you can expect smart, objective and completely independent advice from us. Allow me to explain how it works.
Building a new facility or expanding or transforming an existing site is a big investment. It's not something you want to rush into, certainly not when it comes to where you choose to locate. So it's great that these days there are more and more opportunities to ascertain the value of a location.

And not just the value of the land now and in the future, but, above all, whether that location is appropriate for what you want to use it for. Is it easily accessible by car, bicycle and/or public transport and will it continue to be so? Do your current and future employees live nearby and will that remain the case? It is close to where your customers and suppliers are based and are there new markets to be tapped?

In short: is investing in commercial property at this spot a smart choice, now and for the future?

Quickly find your ideal location
Until now, getting a good sense of all of these factors was a tough job. Thanks to our mobility scan and the land database, in many cases we were able to give clients a good general picture quickly, but providing location advice specific to the business operations and processes of a company was still a time-consuming job. With the advent of more and more smart tools and, above all, the ability to combine the many data available in smart ways, that is now something that can be done very quickly. More specifically, we can do it! (well not me, our data analysts ;-)).

"But", I hear you say: "a construction company? I'm used to first going to an estate agent or architect when I have plans. Or an interior systems consultant, given the significant share of the construction budget that item represents." We understand that, but precisely in that initial phase when you are looking for the best location, we can really be of service to you. All the more so because we have no vested interest in which location you choose. So you can completely rely on our advice being independent.

We include all factors in our evaluation
This is how it works: suppose you need an office with a lab or cleanroom. First of all we investigate which locations are ruled out because of the environmental category your company falls into. To plot suitable locations, we take a map of the Netherlands showing where your current (or potential future) employees live and then overlay this map onto another one showing the locations where you are permitted to build. On top of that we overlay further maps incorporating:
data about changes in real estate prices on industrial estates,
the locations of your customers and suppliers,
data on mobility such as motorways and public transport stops,
data on the educational level of local residents in order to quantify the potential pool of new employees nearby,
anything else that is important to you.
Location intelligence; made to measure for your perfect location
Simply put, using all the data we have, we lay different 'maps' of the Netherlands on top of one another, precisely tailored to your wishes and requirements in terms of the location of your business. Resulting in a map that is 'made to measure' for you. We call it location intelligence and it is our way of clearly demonstrating which locations are the best match for your company.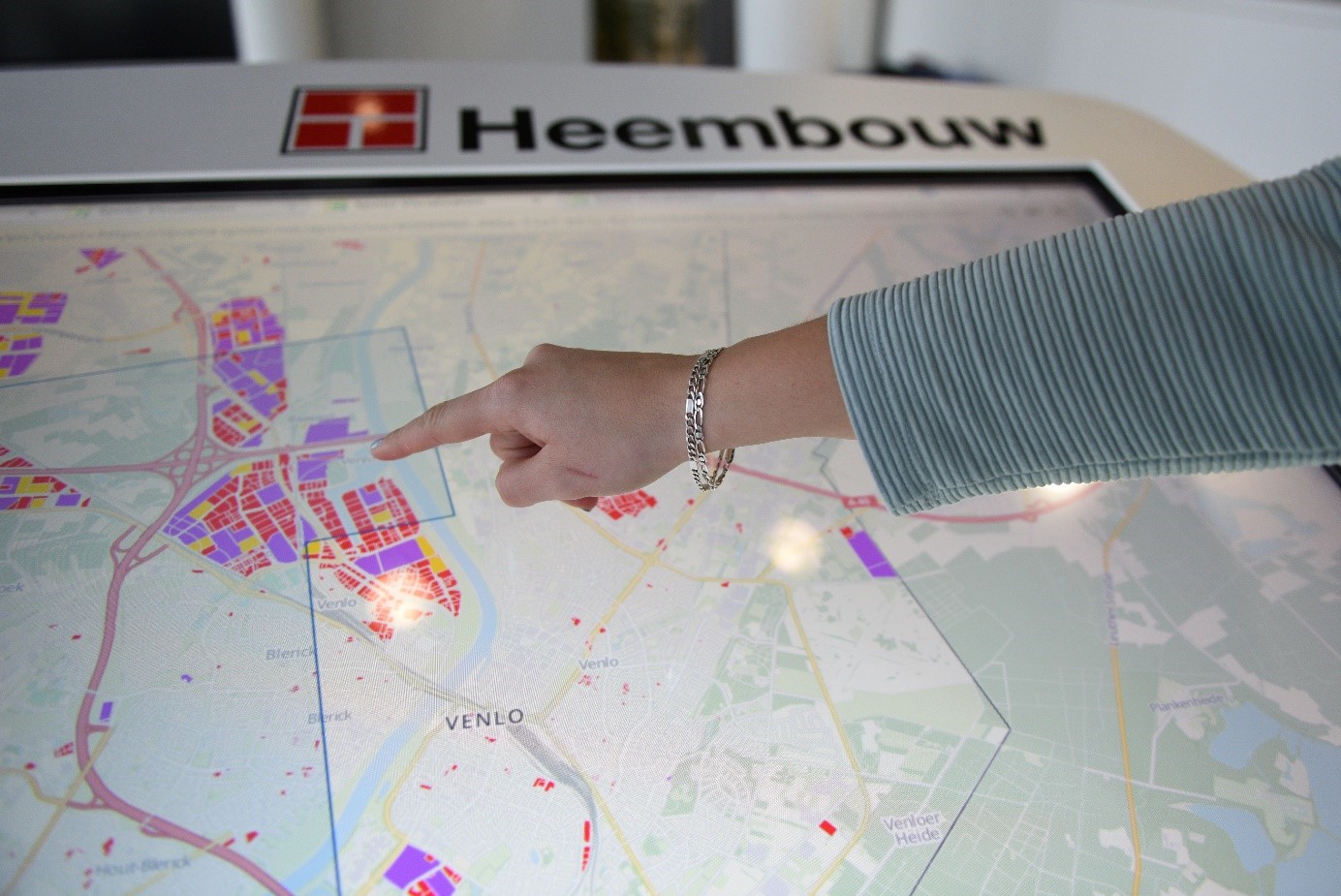 Weighing factors
What's also great is that you can specify how important a particular factor is to you. For example, if it is less important to you that the land continues to rise in value, we will reduce the weighting of this factor or exclude it completely. The perfect way to find the place that best matches the future vision you have for your business.
Don't let your location become an inhibiting factor
Because of course you don't want the location of your company to become an inhibiting factor for the growth of your business in the long term. For example, that might mean:
not being able to recruit suitable new staff,
being unable to retain your existing staff due to an unattractive location or workplace,
poor accessibility,
being located in a region with a quite different average level of education than you are looking for,
not being permitted to expand at this location, whereas that is necessary for growth,
spiralling transport costs because customers and suppliers are (too) far away.
Analysis with no obligation
In short: it makes no difference to us where you want to locate; we will find the perfect location that best suits your business – not based on gut feelings or all kinds of general data, but on objective data that together make up a custom map of what you are looking for and need.
Curious?
We will be delighted to carry out a location analysis for you with no obligation. Call or e-mail me on Jeroen van Wijk [06-20706762, j.vanwijk@heembouw.nl] and I will get in touch with you as soon as possible.